Launched in 2018 with the ACT Advisory Board, the Champions of Good Tributes have been created in a bid to inspire the community with the journey of inspiring personalities.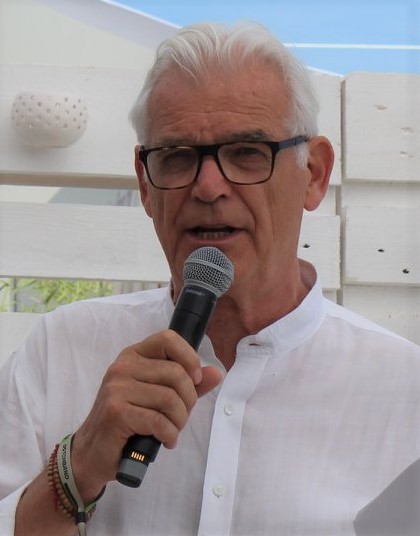 Dreamleader, Adforum & ACT Responsible, and
Global Vice President, Sustainability, IAA Global
« ACT Champions of Good, is an homage to communicators who have made an impact in the social and environmental areas and helped improve the world through their personal contributions and their campaigns. The goal is simply to acknowledge those champions behind their clever and creative programs and inspire others »
Latest Champions of Good.
Four inspiring personalities received a Champions of Good Tribute during this year ACT Tributes Celebration.
They are recognized for their impact on social and environmental issues and their help to improve the world through personal contributions or creative campaigns.
French-Iranian graphic novelist, cartoonist, illustrator, film director
Vice-President Communications, CoorDown
Chief Marketing, Sustainability & Corporate Affairs Officer, Reckitt
Chairman & CEO, Publicis Groupe
Who are the Champions of Good.
Champions of Good are brave & bold personalities who have made the world a better place.
The goal of this initiative is to acknowledge those champions, highlight their actions share best practices and inspire the advertising community.
Anyone can nominate a champion using the online nomination form accessible below. You should simply answer three short questions :
Why do you think this person deserves to be recognised as a Champion of Good? 

What is the outcome of this person's contribution to the sustainable cause?

How has this person's work impacted its community or the broader world?

 
Champions can be nominated in 4 categories
Movement Maker
Non-Profit Organisation
Advertiser
Advertising Industry
ACT Community members sit on the jury composed of:
Strategic Partners
Members
Main Sponsors
The Champions are revealed during the Cannes Lions
Tributes to Champions happens at the Cannes Lions festival. 
 Cannes june 22, 2023 @5pm
Champions of Good over the years.
French-Iranian graphic novelist, cartoonist, illustrator, film director
Vice-President Communications, CoorDown
Chief Marketing, Sustainability & Corporate Affairs Officer, Reckitt
Chairman & CEO, Publicis Groupe
Pakistani activist for female education and 2014 Nobel Peace Prize laureate
Global Vice President, Marketing Culture & Capabilities at Anheuser-Busch InBev
Director of the Outreach Division in the United Nations Department of Global Communications
CEO, Havas NY, Co-Chair 50/50 Women On Boards, Founding Member Kindred, Chief & ForbesWomen Forum
Founder & CEO The Ocean Cleanup
Chief Brand Officer Unilever
KATE ROBERTSON & DAVID JONES
Co-founders One Young World
Secretary General Amnesty International