Best campaigns,
agencies, and
advertisers promoting Good
.
We believe advertising has a major responsibility in educating and raising awareness, and we are proud to celebrate the campaigns that best fulfill this role. These campaigns allow important messages and values to reach larger sections of the public, and therefore deserve to be celebrated, which is why we created The Good Report.

The Good Report is produced in collaboration with WARC, worldwide authority on marketing effectiveness and publisher of the WARC Creative 100 Rankings, a global benchmark of creative excellence in advertising.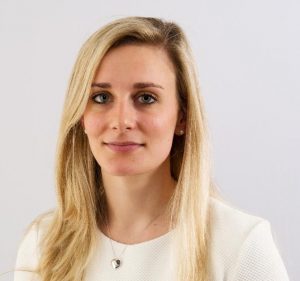 Head of Content, WARC Creative
"Creativity as a force for positive change is more important than ever. WARC is delighted to collaborate with Act Responsible to continue shining a light on the brands, the NGOs and the agencies that are creating breakthrough ideas that truly matter to society."
The corpus covers all social & environmental campaigns created for a non-profit, public sector or commercial brand identified during the year by our editorial team.
The Good Report ranking is calculated by combining : 
T

he results of the 

WARC Creative 100

, the global benchmark for creative excellence 

(scoring the campaign's performance in awards shows.

 

Find out about Warc Ranking methodology

).

 

ACT Responsible initiatives including

: Great Ads for Good Exhibition – Care Awards – « One minute of Responsibility » TV Program – all Tributes (public vote) – Good Ad Gallery views.
There are no complicated categories or criteria, just great work for good !
In 2022, a total of 1029 campaigns produced by 658 agencies for 897 advertisers (non-profit, public sector, and commercial brands) across 77 markets were evaluated for this latest Good Report.
Of the Best 40 campaigns featured in The Good Report 2022, 20 are for non-profit, 17 for commercial brands (including 1 produced in collaboration with non-profits) and 3 for public sectors. A total of 39 agencies (27 are part of 11 networks and 12 are independent) across 24 markets are represented.
The Best 25 agencies are made up of 4 independent and 21 networked agencies (of 11 different networks) covering a total of 13 markets. Of the Best 20 networks, 5 are independent and 15 are owned by holding companies. 
The Best 10 brands include 7 non-profit, 3 for-profit.
Best 40 most successful campaigns promoting good causes
Brand : Canadian Women's Foundation / Women's Funding Network
Agency : Juniper Park\TBWA
Brand : Sea Shepherd Conservation Society
Agency : Ogilvy Social.Lab Amsterdam
Agency : Havas Worldwide Middle East
Agency : Leo Burnett Chicago
Brand : Save The Children Norway
Agency : Accenture Song DK